The Crazy Christmas House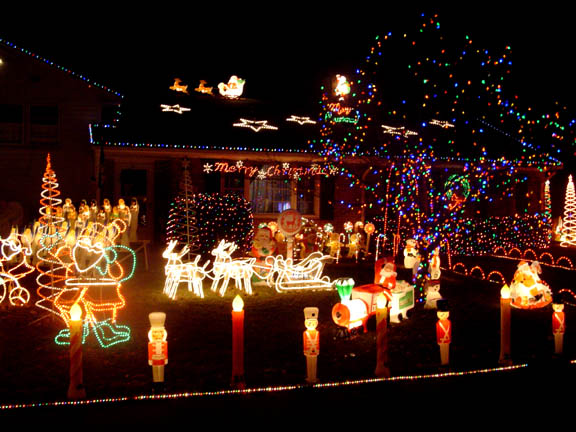 This house around the block from us has become affectionately known as The Crazy Christmas House. They had more than their fair share of lights and lit figurines out last year. This year they added more, and the house next door got the treatment too (I don't know if those people are related, or if they just went "If you can't beat them, join them"). I'm not sure these pictures really do it justice.
I like having a house like this in our neighborhood, but I'm also glad it's not across the street or next door (we only have Fourth of July insanity to deal with there).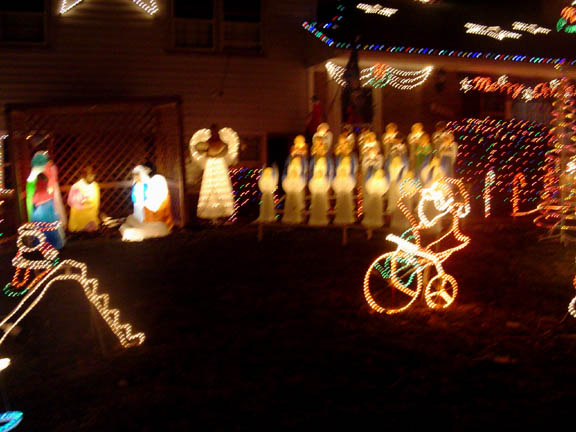 Mary and Joseph laid the Baby Jesus down in the manger. A choir of angels sang nearby.
Then Santa Claus rode by on a bike.
More pictures at Snapfish (registration required). What's scary is that this house doesn't even come close to the crazy Christmas houses they have on HGTV specials.
Posted by Carl at
09:46 PM
|
Comments (0)